The Pittsburgh Toy Show
Monroeville Expo Mart
Pittsburgh, PA
Saturday, December 2nd 2006
USS Glory Personnel in attendance:
LTC Scott Anderson, Sr. & SGT James Nicholson
CO's personal guest - Kenneth Gifford III
A photo journal of our day
*Click on a picture to get the unedited full size picture
Will Captain Debbie French get her diploma???
Captain Debbie French presented with her Flag Officer's School Diploma
The first distinction and such a help as a Beta tester, good job Deb and happy birthday too!!!
I thinks she likes it!!!
USS Glory and USS Inferno, et al.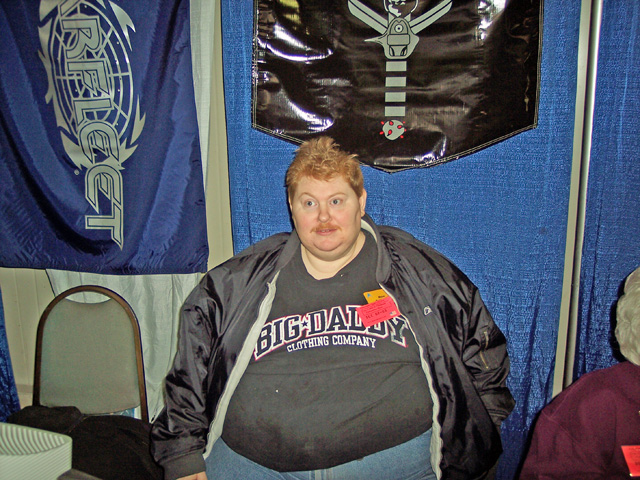 Ron, did you just sit on Mini-me, Vern Troyer???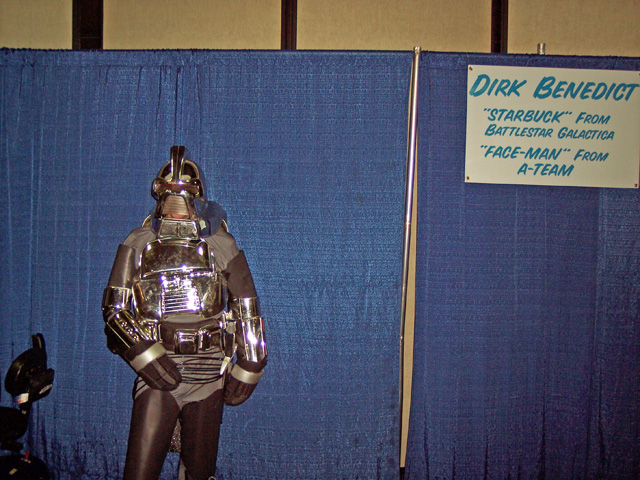 Dirk Benedict's personal bodyguard, did "One Eye" get rebuilt???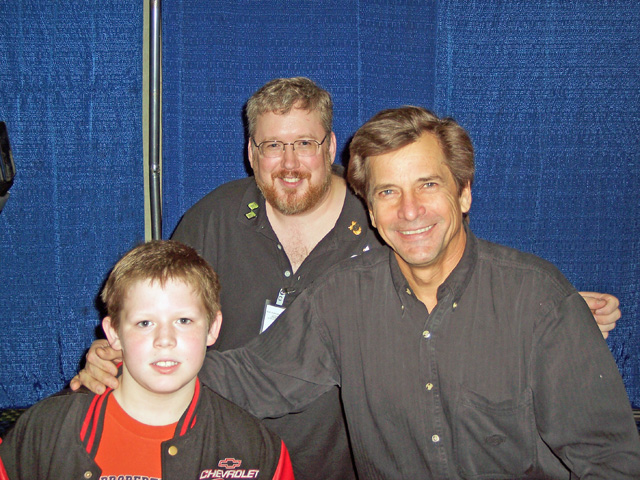 LTC Scott Anderson, SGT James Nicholson strike a pose with Dirk Benedict. He's still got the face.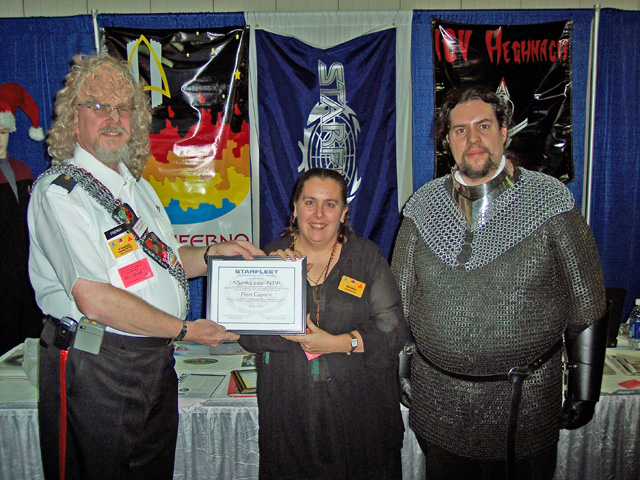 Newly minted Fleet Captain Debbie French getting her promotion certificate from her husband Brigadier Larry D. French, Sr. while CO Fleet Captain David Farber stands guard.
Now a special promotion presentation from guest star Dirk Benedict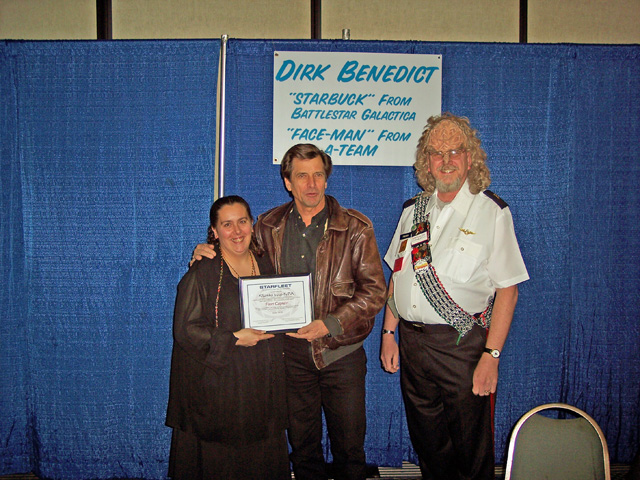 And one more shot for posterity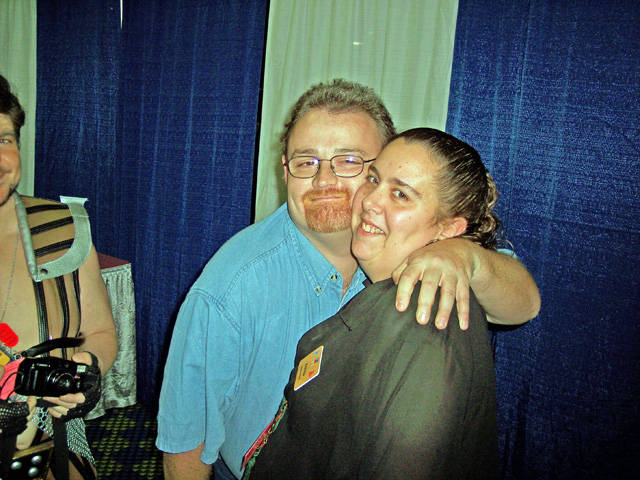 Fleet Captain Debbie French gets a special birthday hug from USS Glory guest Kenneth Gifford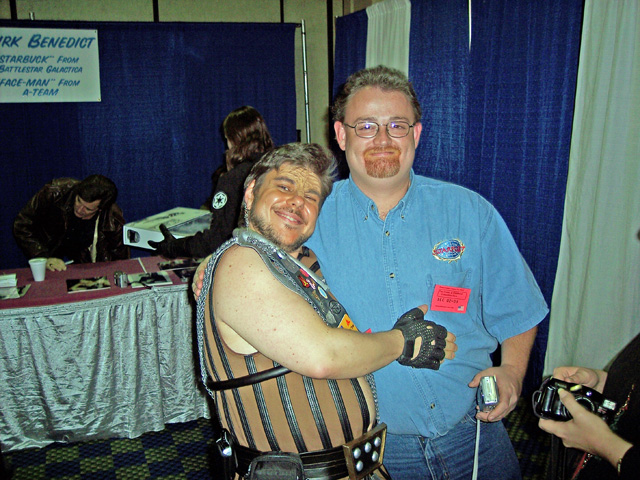 Now Kenneth Gifford gets a hug from the one and only Baral KoveD 'Iw a.k.a. Jim McClure
Guess nobody is safe from the dark side, huh ENS Beverly Stefl?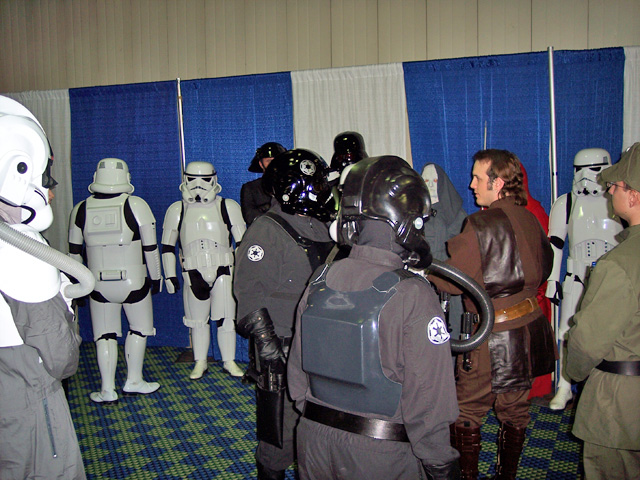 The troops gather for a group shot.
Everyone still preparing for the full pose.
Pose number 1
And pose number 2
Captain Lou's entourage had to be a super jerk about an accidental snapshot so he got a couple sneaked out on him.
BTW, Cap'n Lou, your people should be a bit nicer to these people, they are your bread and butter now!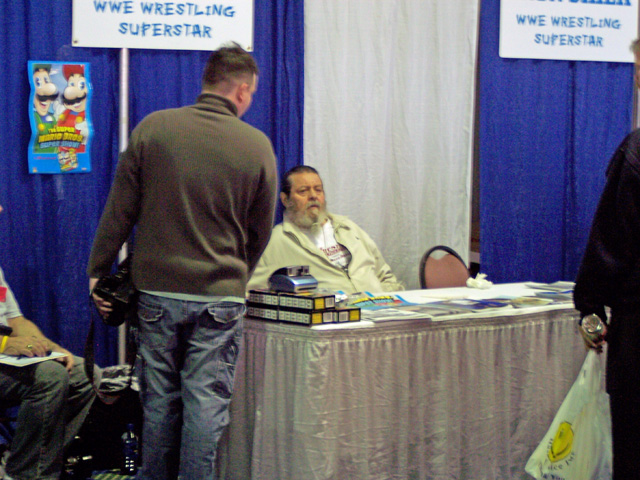 Here is a better shot of the Captain, still don't know what the big deal is about you having a snapshot taken of you. BTW, I would've bought a signed picture if your jerk buddy wouldn't jumped my deaf guest!!!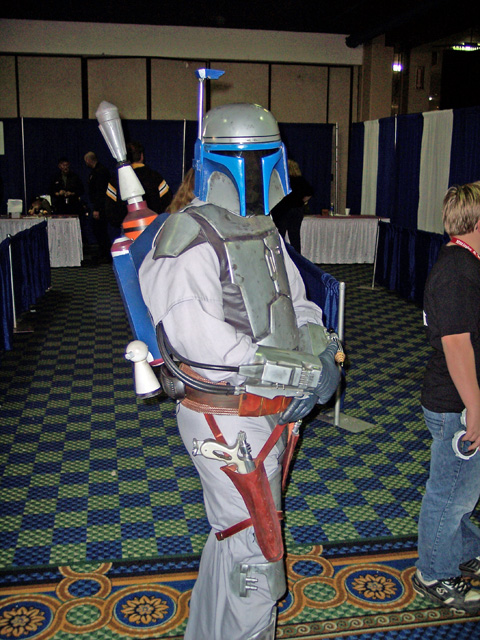 Jango Fett looks me over.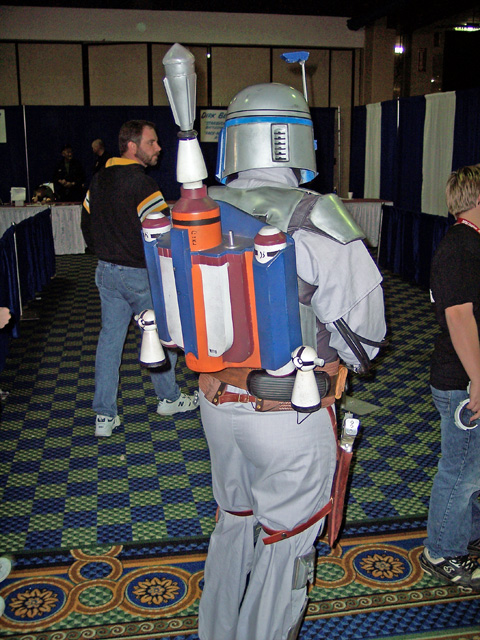 Guess I was not considered a threat, cool.